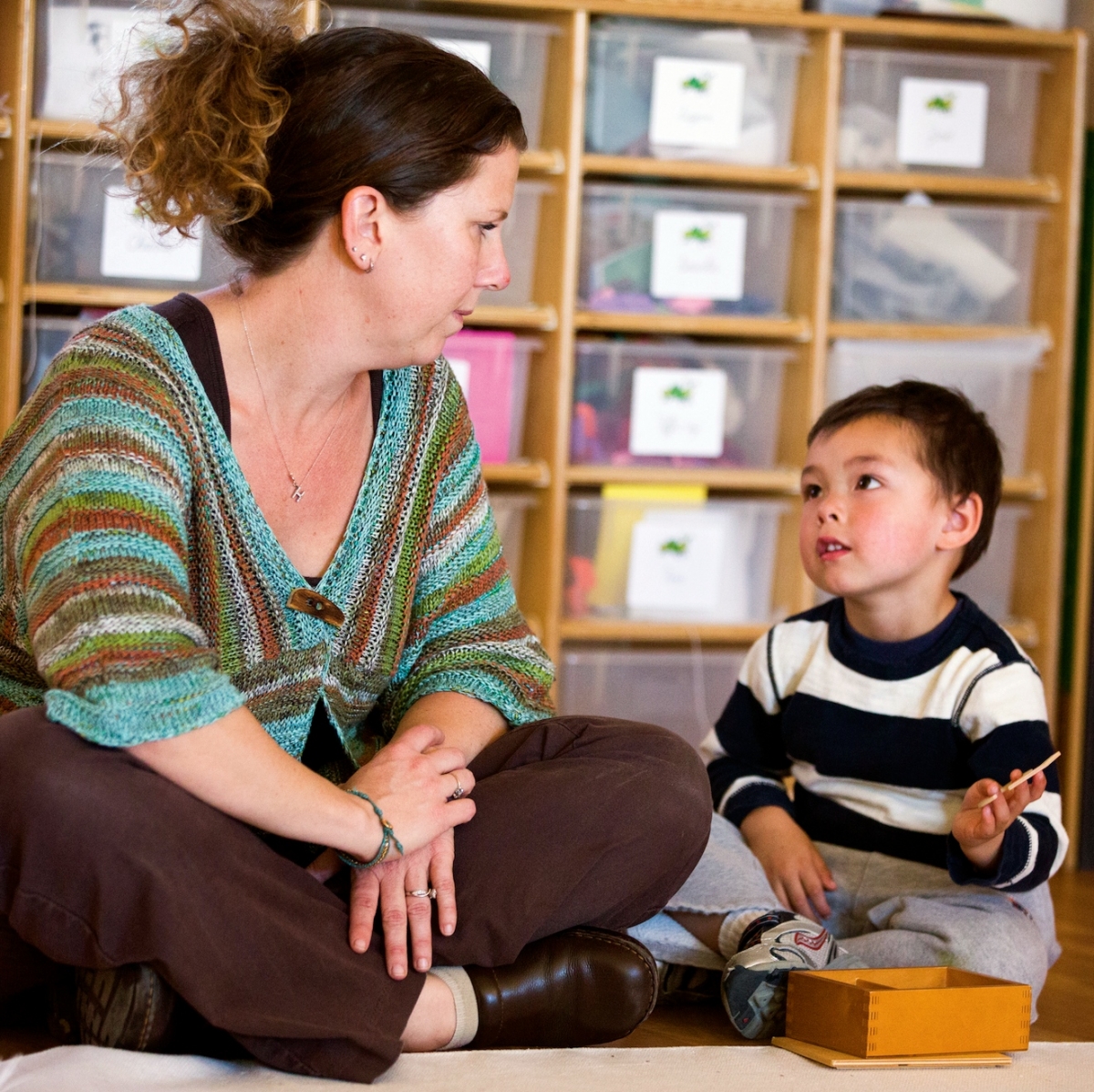 Our three-year Primary Program, which includes Kindergarten, prepares childen for first grade; three, four and five year olds are welcome to join the program at any stage.  Children are provided with an interactive, hands-on and educational environment so they can become self-motivated and successful learners.  They're free to explore their senses to fully understand the world around them, and provided with invaluable security and consistency.
In the first year, LMS students learn about themselves, their environment and their classroom. They learn to focus and concentrate. Most importantly, they interact with children who are slightly older. As a result, younger children emulate the older ones and learn to respond faster.
In Year Two, children adjust toward teaching themselves what they show interest in. They settle in, concentrate and are again motivated by watching older children. They develop an understanding of the integrative nature of knowledge and how things connect to other things and all things connect to everything.
Finally, in Year Three, your children become the leaders of the program. They become more confident because they can now share work and lessons with the younger children. As a result, a new cycle of other students looking up to your children begins.
5-Half Day Program: 8:30 a.m.-12:45 p.m. Cost of $10,460/year*
5-Full Day Program: 8:30 a.m.-2:45 p.m. Cost of $12,390/year*
Before and After School Care:
We understand that Families may need to leave their child with us before and after school hours. We are open from 7:30 a.m. to 6:00 p.m. Our After-School Program is run in a separate room with play-based materials and games. The children play outside, have a snack and play with games, puzzles and toys.
We also offer many After-School Enrichment Classes for the Primary Students. Please call for more information.
After-School Program Hours of Operation:
Before School: 7:30 a.m.-8:30 a.m.
After School: 2:30 p.m.-6:00 p.m.
We charge $6 per hour per day for our After-School Program. Feel free to download more information here.
Lifetime Montessori School is a private school located in the heart of Santaluz and serves children 18 months old through Grade 6 in the Santaluz, Del Sur, 4S Ranch, Rancho Santa Fe, Rancho Penasquitos and Carmel Valley communities.
*Plan A – Yearly – Single payment of complete school year less 5%.
*Plan B –Monthly Installments – The yearly tuition can be broken into 10 equal installments. These payments are the same amount each month regardless of the length of each month and are non-refundable. Your installment for June 2014 is due upon enrollment of your child
Enrichment Classes
Lifetime Montessori is happy to offer multiple after school classes for Primary age children. These classes, mainly offered by third parties, offer enrichment in such areas as sports, Spanish, yoga, fine arts, gymnastics, dance and music.